PetroScout
Serving the E&P market with news, analysis and business opportunities.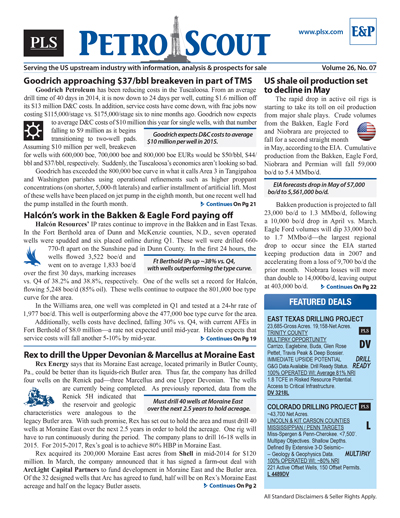 PLS publishes news and analysis on the exploration and production (E&P) sector through its E&P module. The blue banner report covers new well discoveries, drilling activities, acreage sales, industry statistics (drilling results, activity permits and intents to drill) and technological updates.
Covering exploration & production
Single copy pricing; Incl hard copy & email version
Increase market insight & deal flow
Every 3 weeks; 17+ issues per year
Latest in exploration, discoveries, resource plans, land grabs, volumes, development projects & trends
Access to archives covering E&P
Phone request for prospects and lands listed for sale
Includes discounts for other PLS products & events
$ 645 /Yr
Search PLS' News Archive for complete oil & gas news for PetroScout .
See what it is about before you buy. View a sample issue of PetroScout.
Need more information? Click the button to recieve more details about the PetroScout
Opportunity is a reflection of information.
Call 713-650-1212 For More Information
Search PetroScout:

Headline
Publication
News Date
Look for the spinning sign at Summer NAPE
Over 200 exhibitors will attend the NAPE summer showcase today and tomorrow (Aug. 16-17, 2017) at the George R. Brown Convention Center here in Houston with about half showcasing a number of oil and...
Aug 16, 2017
Haynesville rig count matches Marcellus
The Haynesville rig count has risen to a level not seen since 3Q14. As of July 21, 45 rigs are running in the play, which is equal to the number in the Marcellus. According to Baker Hughes basin data...
Aug 14, 2017
Oasis' July production up 6% since Q2
Oasis Petroleum's Q2 production averaged 61,943 boe/d (77% oil), down 2% sequentially but up 25%. July production reached 66,000 boe/d, due primarily to wells turned online in June. During...
Aug 14, 2017
Get more news for PetroScout