Prospect Brokerage and Oil & Gas Marketing Services
Selling oil & gas prospects through aggressive marketing services
Divestment Brochure
Exploration Advisors is a specialized prospect brokerage and oil & gas marketing affiliate of PLS.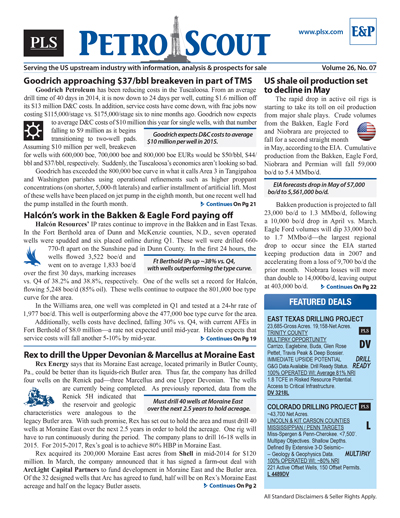 Click Here to View Sample
Exploration Advisors assist prospect generators, land holders, mineral owners and seismic companies in the marketing of their prospects, farmouts, acreage positions and or seismic inventories. Like PLS property divestment marketing arm- PLS' Exploration Advisors (EA) division earns revenues through retainers, packaging fees, success fees, prospect fees and/or overrides. The EA division also works seamlessly with PLS other groups including the PetroScout, Petroleum Listing Service (publishing arm, data bases, listings); A&D Advisory Services (asset sales, typesetting, packaging) and PLS' Capital Markets arm.
Exploration Advisors (EA) also works with PLS' LandBank to assist prospect generators and independent geologists who have prospect ideas but lack acreage and land capital.
Managed by two partners with unique geological, technical and marketing experience- EA technical team of sale professionals not only know how to evaluate prospects but also enjoy the "art of selling deals".
The Exploration Advisors team has access to PLS' publishing and marketing resources (Macintosh, Printing, Typesetting) for packaging services and access to PLS data base of prospect takers including- futuristic data base (buyer questionnaires, what people want to buy)' historic data base (listing data base, access buyers who have called in on similar prospects) and PLS news data base of companies acquiring prospects or looking for deals to drill.
Prospect generators, seismic brokers and acreage holders can contact rmartin@plsx.com to learn more

Current Prospect Opportunities:
PLS also markets:
Past deals:
Contact us to discuss your needs: