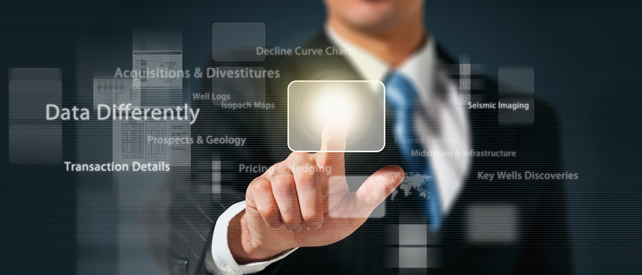 PLS's docFinder
Save time and money by finding the data you need-immediately
Terms of Use:
These Terms of Use govern your access and use of PLS, Inc. DocFinder database ("web site"). Please read these Terms of Use carefully before using this web site. By using the web site, you agree to these Terms of Use. If you do not agree to these Terms of Use, you may not use the web site. These terms and conditions apply exclusively to your access to and use of the web site and do not alter in any way the terms and conditions of any other agreement you may have with PLS, Inc. for products, services, or otherwise.
This web site and all content, materials, information and services, provided on this site, are provided on an "as is" and "as available" basis. PLS, Inc. endeavors to provide information that is accurate. However, PLS, Inc. expressly disclaims any and all warranties, including but not limited to any warranties as to the accuracy and completeness of any information provided. The information and materials could include technical inaccuracies and typographical errors and you should not rely on the information contained within without independently investigating the accuracy and completeness of the information presented. PLS, Inc. is not responsible for information sourced from outside companies contained on this web site. Third party forward looking statements and disclaimers apply.
In no event will PLS, Inc. be liable to any party for any direct, indirect, special, consequential or other damages for any use of or reliance upon the information found at this web site, or on any other linked web site, including, without limitation, lost profits, business interruption, loss of programs or other data, even if PLS, Inc. is expressly advised of the possibility of such damages.
For the convenience of our users, some web pages may provide links to other Internet sites. PLS, Inc. does not endorse, warrant, or guarantee the products, services, or information described or offered therein, and is not responsible for the availability or content of these sites. Further, users cannot assume that the external sites will abide by the same Privacy Policy to which PLS, Inc. adheres. Users should therefore review the external site's privacy policy to learn how information provided to the external site may be used and/or shared.
The contents of the docFinder web site are protected by copyright law and conventions. User acknowledges that access to the web site is limited to the terms set forth herein and any exceptions must be expressly given in writing. The granting of access and use the web site is conditioned on user's agreement not to substantially or systematically disclose, copy, disseminate, redistribute, or publish any portion of or the whole of the web site to any other party. Resale, redistribution, or sublicensing of the web site or its contents is expressly prohibited; however, there is no restriction on distribution of copies of portions of the web site materials.
Users and companies shall not attempt to decipher, de-compile, disassemble or reverse engineer any of the software, code or content comprising or in any way making up a part of the web site.
User shall have the right to use the web site solely for its own internal information and product evaluation purposes. Reproduction in any form or by any means is forbidden without PLS, Inc.'s consent, including but not limited to:
A. Information storage and retrieval systems;
B. Recordings and retransmittals over any network (including any local area network);
C. Use in any timesharing, service bureau, bulletin board or similar arrangement or public display;
D. Posting to any other online service (including bulletin boards or the Internet); or
E. Sublicensing, leasing, selling, offering for sale or assigning.
For any permissions or inquiries concerning this Terms of Use policy or the web site in general, please contact
memberservice@plsx.com
.
Upon expressed interest by potential clients to trial or purchase access to the docFinder database PLS, Inc. will assign each user a Username and a Password. Passwords are for individual use only. Passwords may not be shared with others.